There is no mistaking August in our neck of the northeast. The humidity is omnipresent and oppressive, and in recent years, there has been very little rain the entire month of August. Our knoll is windy, but it has been still. Yet, on those rare summer nights where you can sleep with the windows open, there's that familiar buzz of insects, playing their songs all at once.
The garden is almost too hot to handle right now. But sneaking out to water, prune, or pick the random weed sends us running for shade. And we are lucky to have plenty of that, too, in the woodland areas. Our adirondack chairs are down the hill and cooled by tree shade.
What's blooming
Many plants are starting to sprawl, reflecting our own desire to sprawl lazily in the heat. Some have ended their bloom, others are marching onward. I routinely do some select pruning, but leave plants that will have interesting structure and seed heads be.
The little test plot, the one I created to see what will grow near the black walnuts, has a lovely little stand of zinnias. Also blooming is a double pink Rose of Sharon and the usual suspects of coneflowers and cranesbill. Grassy seed heads are emerging, like the one in the planter near drive at the front walk.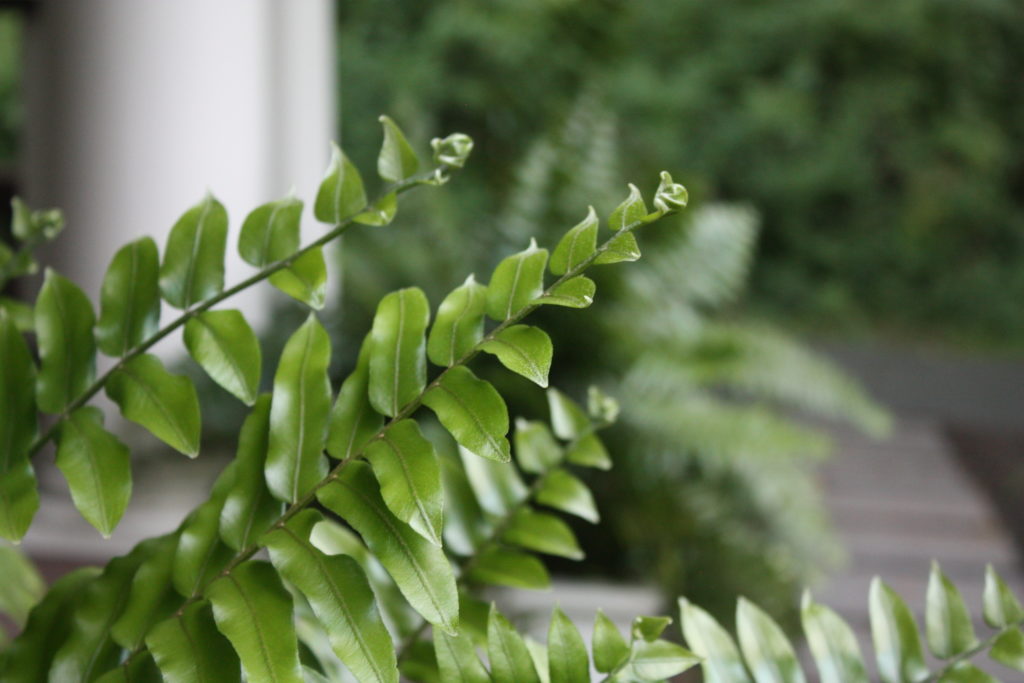 Zinnia Queen Lime Orange

Zinnia Queen Lime Green

A critter climbing the Rose of Sharon


Some final thoughts on invasives
I'm feeling it's about time to close out the discussion of invasives (at least for now) and turn to some happier topics. But before I do, last week's blog post by Margaret Roche at A Way to Garden provides a very interesting update on Asian jumping worms. I've definitely seen these guys, most recently as yesterday. Once you do, you can't unsee them, so to speak. Seems there is nothing we can do about this on our own property, at least for the moment. It does seem that I see fewer and fewer of your "garden variety" earthworms now. Sigh.
Also of interest is the fact that ladybugs — or ladybirds, as some call them — also have an invasive, non-native counterpart.
I've considered whether something non-native is inherently bad. That just seems a little biased, no? Seems the real problem with invasives is the lack of biodiversity some of these aggressive plants and pests foster, where they elbow out other (including native) varieties and the damage they do when there are no natural predators, disrupting the ecosystem. So it's important for the phenomenon to be on your radar, especially if you live in an area where this can spread readily and would be difficult to check, like we do. It has certainly made me think long and hard about my past and future plant purchases.