Views are a Really Big Thing. There are houses, especially Really Old Homes, where the design of the building shows an orientation, intention, and pattern relative to its surroundings, and to the light.
Windy Knoll is one of them. The entrance faces south, with its front porch and facade offering a long, sweeping view down the hill, flanked by maples. The original side porch — now a living room — faces west, to capture the warmth of the late-day sun. It likely faced a large, old tree or some type of garden in its early days. The "service area," including the back entrance, kitchen and pantry, face north, with its cool, indirect light. There, behind the house, the view slopes downhill to our little barn, designed in the same style of our arts and crafts house. And also the woods beyond it.
Previously, I wrote about the process of rehabbing that area — cutting back scrub, removing the junk pile, and remains of a toppled shed. And slowly, that view is taking on a woodland aspect as we add more and more native ferns.
I've envisioned this dressed in hundreds of daffodils in the spring, visible from the second floor bedrooms and third floor perch.
I'm testing this to see how it works by interspersing groupings of Thalia daffodils. Harkening from around the time the house was built they are white, delicate, and often described as orchid-like. Their size and shape might not be too different than the delicate little daffodils I found in another area out back last year. It's a test because it's a rather shady area, and of course, there are those walnuts, though daffodils are supposed to be fine under them.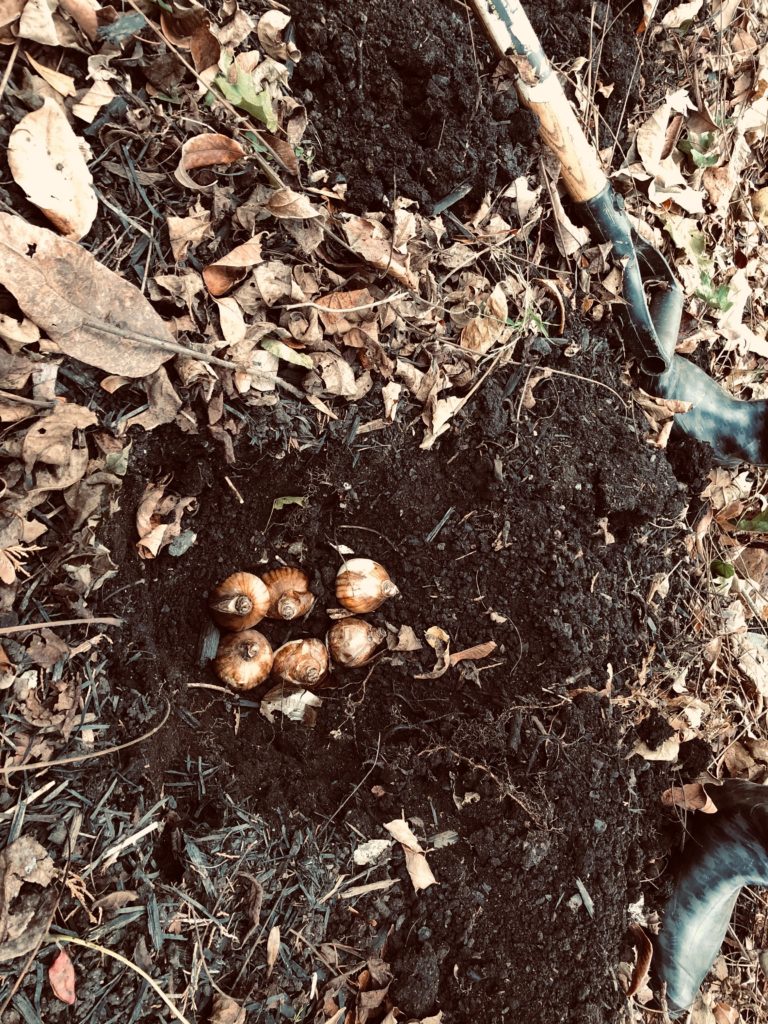 Again, time will tell and we'll see come spring.