It's been a while since I've talked about other gardens. But I was so inspired by a recent trip to Bowman's Hill Wildflower Preserve, I couldn't help but share a few thoughts.
Located in New Hope, Pennsylvania, the preserve serves to educate, conserve, and steward native plants. While I had been aware of Bowman's Hill for a while, I only recently realized its focus on native plants more holistically beyond wildflowers. Its breadth and depth were impressive!
When we visited, they were holding a three-hour invasive plant seminar that of course included an outdoor walk. As much as I would have liked to geek out and attend, I was pretty sure others in our group would disown me for dragging them along! Instead, we enjoyed a leisurely walk through their extensive grounds, ranging from naturalized woodlands to ponds and meandering streams.
It was eye-opening to see plants I've been considering for our little nascent native plant collection mature in their natural habitat. The big bonus was the native plant nursery at Bowman's Hill, where I picked up a couple of individual plants for a new test garden at the back of the property and several bargain "rescue me" plants — smaller or otherwise less-than-perfect specimens that will surely thrive with some time and patience. Two types that I snagged on the rescue table included hydrangea arborescens (smooth hydrangea) and cornus racemosa (gray dogwood). I've been looking for this specific hydrangea for the shady side of our barn at the edge of the new fern garden, especially because of their reported black walnut tolerance.
One item that was in full bloom during our visit were the wood poppies (stylophorum diphyllum). These are new to me, so I had to buy one to try out.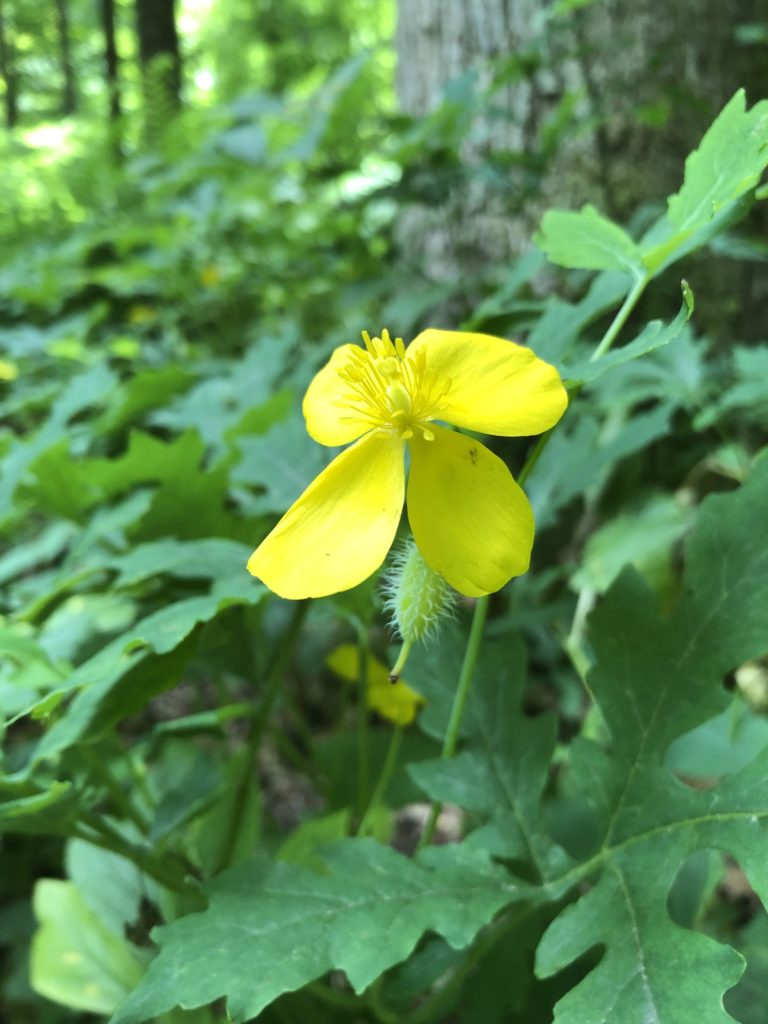 And before signing off, just a quick nod to National Pollinator Week. It's no secret that pollinators are the lifeblood of any garden and an essential part of food production. Generally the coverage of pollinators focuses on threatened populations, such as bees and butterflies. This week is the perfect time to learn more about the many types of pollinators that make up our ecosystem, including bats, hummingbirds, and others. This TED Talk with Louie Schwartzberg features his incredible time-lapse movie of these important and fascinating creatures. We're so accustomed CGI, the fact that it's real is even more mind-blowing. Happy Pollinator Week!